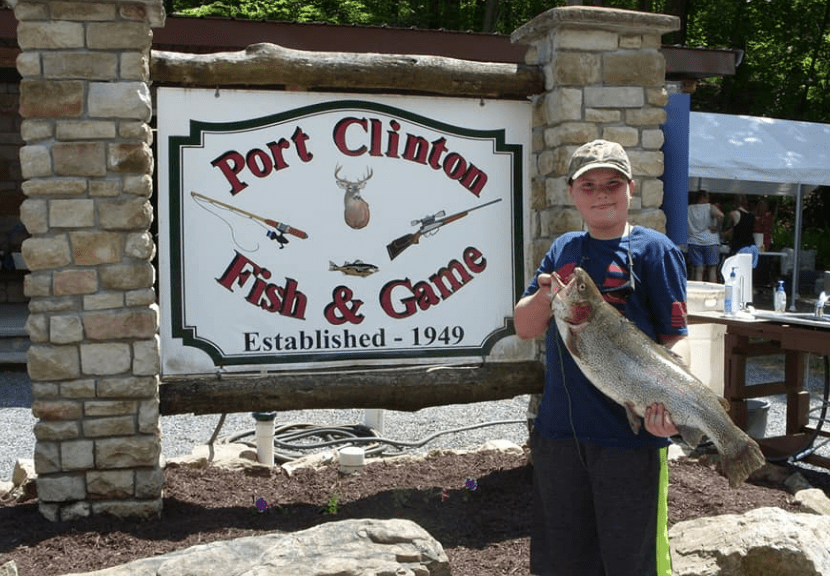 Follow & Like Us on Facebook!

PORT CLINTON FISH & GAME ASSOCIATION is a local sports organization established to bring together local hunters, fishermen (and women!), and their families for year-round fun and games.
Located in beautiful Schuylkill County, Pennsylvania, our association holds a variety of events throughout the year including the Fox, Coyote, and Raccoon Hunt and a Fishing Rodeo.
---
ANNOUNCEMENT: Winners for the Fish and Game Fall 2023 Raffle Winners… Click Here!
---
Events for 2023
Interested in joining Port Clinton Fish & Game Assoc.?
Click here to download a print and mail Membership Form! IMPORTANT: Membership cards WILL NOT be mailed unless you include a Self-Addressed Stamped envelope with your form. Thank you!
For minors under eighteen years of age: a parent, guardian, or custodian must sign our Minor Indemnification form, which you can download, print, and mail in.
Please note: In order to be permitted into any of our hunting, fishing, or shooting activities, participants must sign a Waiver and Release Agreement, which is available to download, print, and mail.
Where Are We? Check the Map!